The Organizer of GWPF 2023 Was Invited to Attend the 7th 5.29 Pet Day in Pingyang County
14

On May 29th, Ms. Tang Chunlan, Marketing Director of Grandeur World Pet Fair (GWPF), was invited to attend in Pingyang County the 7th 5.29 Pet Day and the 2023 High-Level Dialogue on Pet Industry Development in China to exchange and learn with professionals in the pet industry.
The event was jointly sponsored by the People's Government of Pingyang County, the China Small Animal Protection Association, the Promotion Department of the CPC Pingyang County Committee, the County Economic and Information Bureau, the County Education Bureau, the County Commerce Bureau, the County Culture and Radio, Television, Tourism and Sports Bureau, and the County Science and Technology Bureau, County Public Security Bureau, County Human Resources and Social Security Bureau, County Investment Promotion Service Center, Pingyang County Leading Group Office for Promoting High-Quality Development of Pet Industry, Shuitou Town People's Government, Nanyan Town People's Government, Pingyang County Urban Construction Investment Co., Ltd., Pingyang County Xingyang Holding Group Co., Ltd., Pingyang County Talent Development Company, Zhejiang Import and Export Pet Food Products Industry Association, Pingyang Pet Food Products Industry Association, Pingyang County China-Ireland United Pet Culture Development Center of Pet Kingdom (Beijing) Network Technology, Beijing Sino Valley Biotechnology, etc.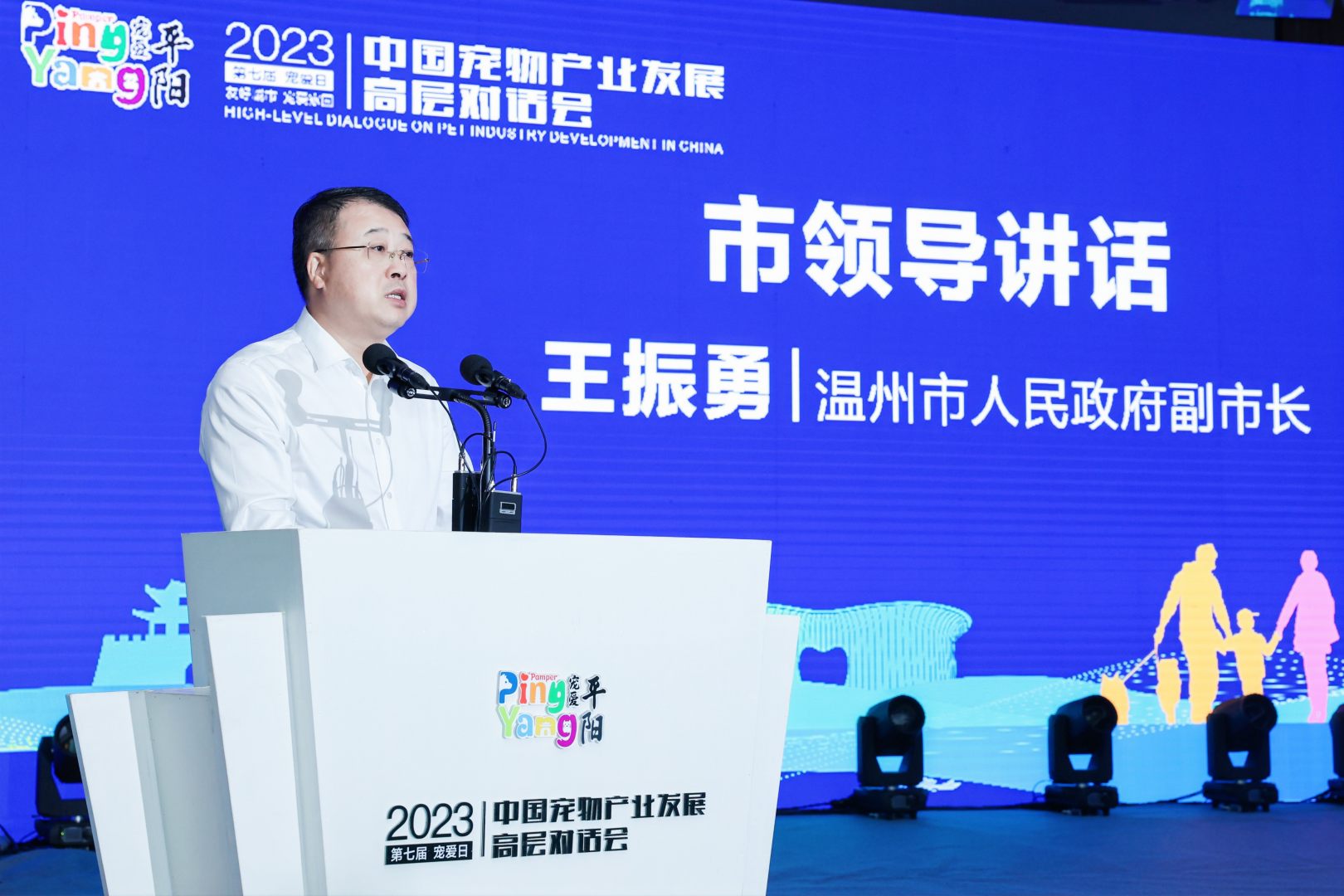 The event included a series of activities, including the plaque presentation ceremonies of the Pet Industry Research Institute-Genetic Testing and Certification Center and the China's pet-friendly cities, the signing ceremonies of pet industry projects, the pet research institute construction framework cooperation, and the China Agricultural University Alumni Association's assistance in the development of the pet industry in Pingyang, the press conference of the 2023 China (Pingyang) Pet Products Industrial Design Competition, and the wonderful speeches by various speakers, etc.
The pet food industry in Pingyang can be dated back to the early 1990s. The pet products produced here include dog chews, pet toys, pet clothing, dog leashes, kennels, etc., with dozens of series and thousands of varieties, which are exported to more than 30 countries and region, such as the United States, Australia, South Korea,Japan etc. Over the years, it has successively obtained three national titles, which are the "China Pet Products Export Base", the "National Export Pet Food Quality and Safety Demonstration Zone", and the "National Foreign Trade Transformation and Upgrading Base". The pet industry has become a pillar industry in Pingyang County.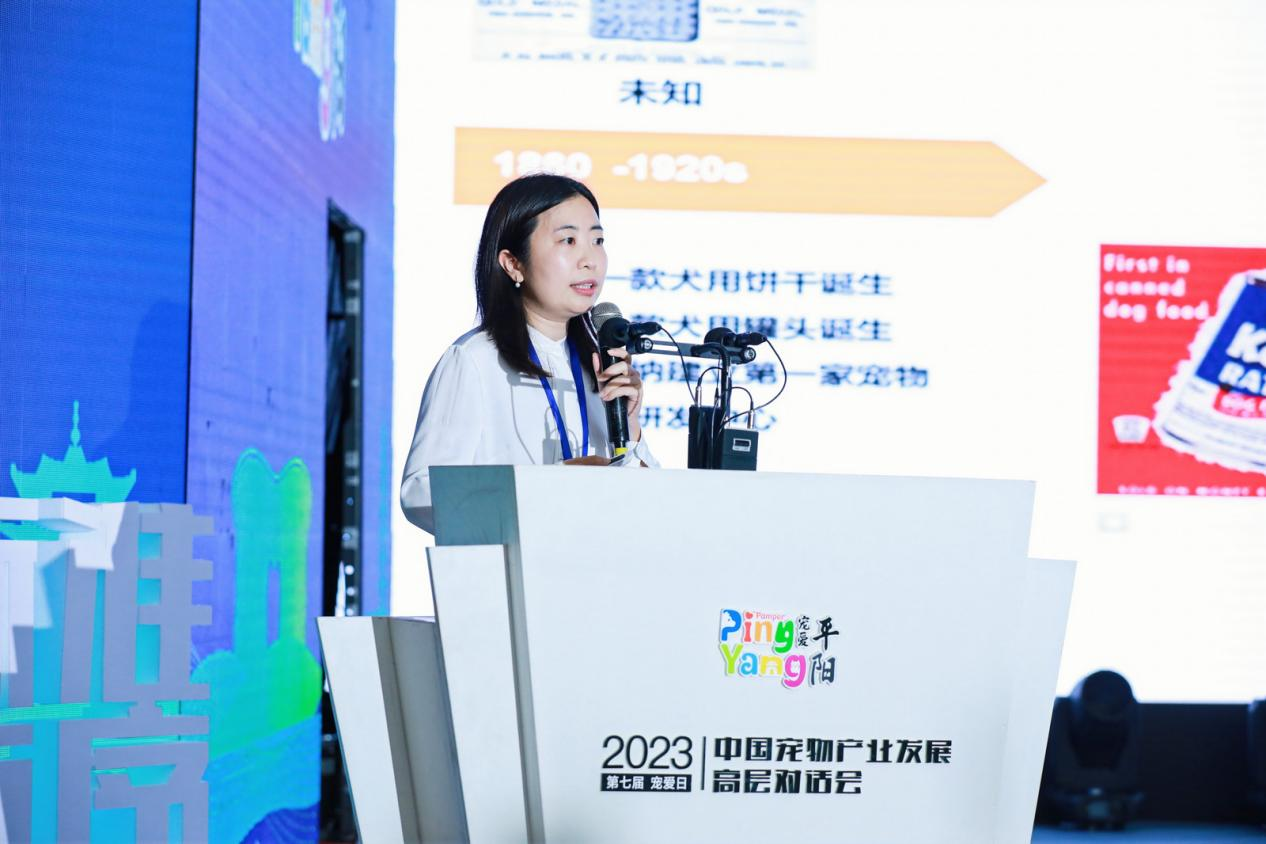 The 5.29 Pet Day and the High-Level Dialogue on Pet Industry Development in China have been held in Pingyang for seven years in a row. Receiving attendees both at home and abroad, the events aim to enhance the all-round information exchange of various sectors, and strive to make the "High-Level Dialogue on Pet Industry Development in China" the most well-known meeting in the domestic pet industry, promote the exchange between the Pingyang pet industry and the world, and effectively enhance the county's comprehensive competitiveness.